10 ACTIVITIES YOU SHOULD DO IN COSTA RICA
10 ACTIVITIES you should do in costa rica
Costa Rica is a paradise for adventure-seekers, nature-lovers, and anyone looking to escape the hustle and bustle of everyday life. It is a dream destination when it comes to ecological tourism, and the wildlife here is the kind that can only be found in a limited number of countries around the world. As a Costa Rican myself, these are ten must-do activities that I would recommend and will help you make the most of your trip to this stunning country.
Go on a chocolate tour
Costa Rica is home to some of the world's finest cacao beans, and there are many chocolate tours available throughout the country. One popular option is the Rainforest Chocolate Tour in La Fortuna. Here you can learn about the history of chocolate and even make your own sweet treats to take home.
If you want to visit something a little closer to San Jose, I'd recommend Sibö's Chocolate Tasting Tour  which is only 30 minutes away. Yes, just like my name! Feel free to ask about the story of where my unusual name came from. The restaurant has excellent food and this place makes for a great half-day trip.
Help a turtle hatch
From June to December, sea turtles come to Costa Rica's beaches to lay their eggs. Several organizations offer the chance to help with conservation efforts. Some include the Tortuguero National Park on the Caribbean coast and the Ostional Wildlife Refuge on the Pacific coast.
If you sign up for this activity of a lifetime, make sure you do your research and only work with projects that are not driven by profit. If an entity is only interested in getting your money, please look elsewhere. It's also important to know what your tasks and responsibilities will be beforehand. The female turtles need to have their space to be able to lay eggs without distress. Many people pay to witness this thinking that they're helping when they're actually not.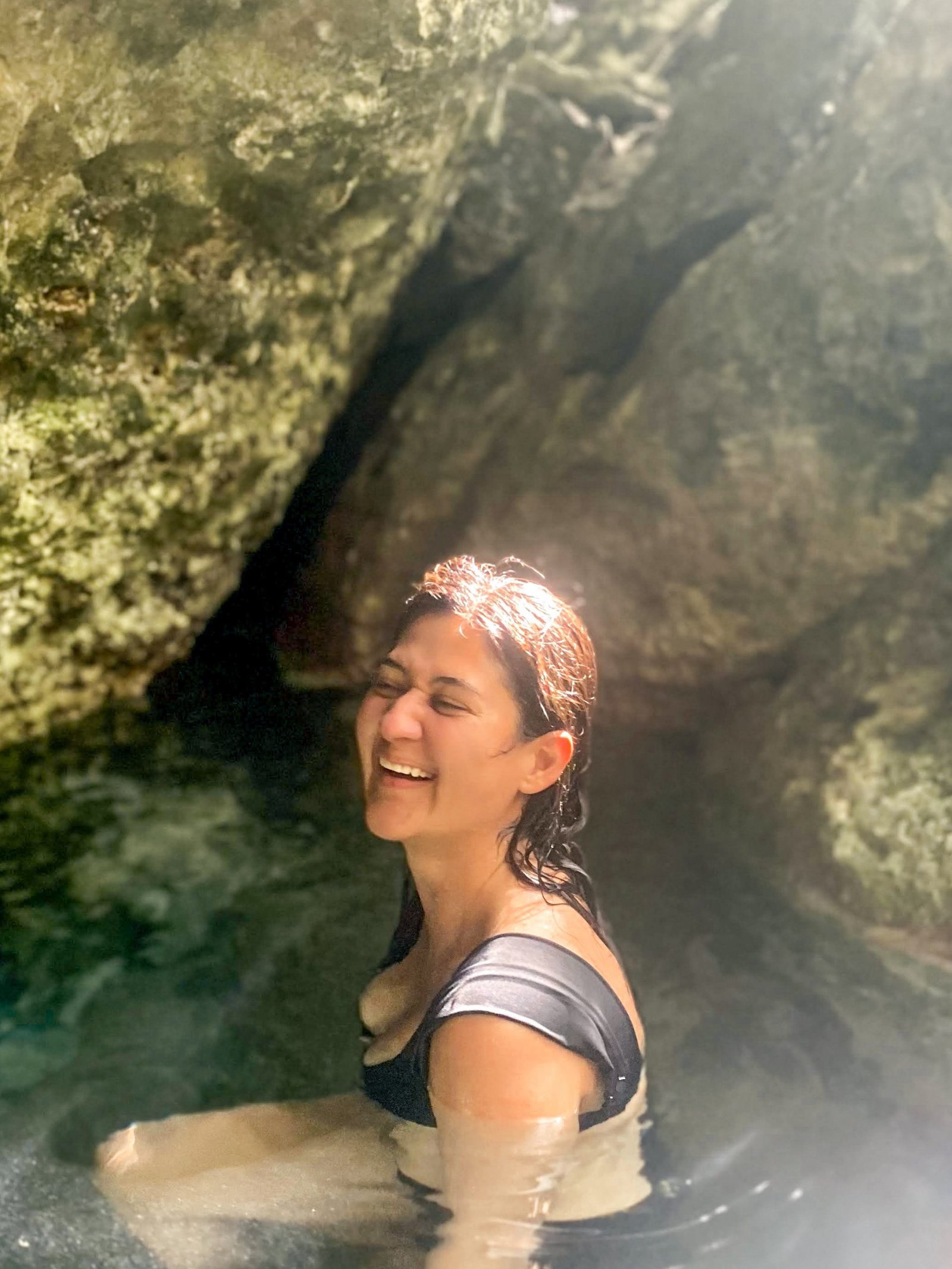 Hey there, and welcome to Go Global with Sibu! I'm a global citizen that has been living and traveling around the world since 2005 – all through budget travel, scholarships, study/work and living abroad opportunities.  I share everything I've learned over the years here – to prove to you that you don't need money or privilege to enjoy everything that this world has to offer. 
Go zip lining
Zip lining is a thrilling way to explore Costa Rica's lush rainforests and enjoy breathtaking views. The Arenal Volcano area is one of the best places for zip lining. There are many tours available that take you through the treetops and over waterfalls.
Another very popular destination is Monteverde. This is a very dense and rich rainforest. It is known to be more expensive than other zip lining locations around the country but it is worth a visit. For a closer visit from San Jose, check out Rainforest Adventure. This place also offers a beautiful aerial tram for those who can't zip line.
Hike a volcano
Costa Rica has over 200 volcanic formations, and several are open for hiking. Arenal, Poas and Irazu are very popular. Poas is actually one of the world's largest active volcanoes. It has a beautiful acidic lake that you can see once you reach the top of the hike. It gets foggy often so you might not be able to see the lake. Be patient and stick around for a few hours if you want to do so. My personal advice is to be there as soon as the park opens. It's less foggy in the early morning.
Go rafting
Costa Rica's rivers offer some of the best white-water rafting in the world. The Pacuare River is a favorite among adrenaline junkies. These range from class III to V and stunning scenery along the way. There are also less intense rapids for beginners like the ones in the Penas Blancas river. If you look out for Class I rivers these can be friendly for the whole family. Please make sure to listen to locals. THESE are some things you should look out for before visiting Costa Rica. One of them includes avoiding certain rivers during the rainy season because of the risk they entail.
SWIM IN HOT SPRINGS
Costa Rica's geothermal activity creates natural hot springs, which are perfect for relaxing after a long day of adventure. The Tabacon Hot Springs near Arenal Volcano are among the most popular, with several pools and cascading waterfalls. You can also check out The Springs Resort & Spa for their day passes if you're looking for more affordable accommodation but still want to experience lush hotels and their facilities.
Visit a butterfly farm
Costa Rica is home to over 1,200 species of butterflies, and several farms allow visitors to observe these beautiful creatures up close. The Butterfly Farm in La Guacima is one of the best, with a guided tour that teaches you about butterfly anatomy and behavior.
Book a sloth tour
Sloths are one of the most iconic animals in Costa Rica, and several tour companies offer the chance to see them in their natural habitat. The Sloth Sanctuary in Limón is one of the most popular. It includes a guided tour that teaches you about these fascinating creatures.
Find a cool waterfall
Costa Rica has many stunning waterfalls, and exploring them is a great way to cool off on a hot day. The La Fortuna Waterfall near Arenal Volcano is one of the most impressive, with a 70-meter cascade that plunges into a natural pool. Rio Celeste is also a very popular destination because of its bright blue color due to volcanic minerals in the water. Costa Rica is truly the destination to be 'chasing waterfalls' in.
Kayak in a bioluminescent beach
Costa Rica's bioluminescent bays offer a magical experience that's hard to beat. The Golfo Dulce on the Pacific coast is one of the best places to kayak and see the glowing plankton, which light up the water at night.
No matter which activities you choose, Costa Rica is sure to leave you with unforgettable memories. Even though I have not lived there for a long time, I always have new things to add to my personal list of places to visit and activities to do. Make the most of it so pack your bags, get ready for adventure, and enjoy all the wonders this country has to offer!