PLACES tO VISIT IN LEBANON
Places to visit in Lebanon
Lebanon is a small yet fascinating country in the Middle East, steeped in rich history and diverse cultural heritage. It is unfortunately going through one of the worst financial crisis ever and this has caused tourism to drop sharply. However, I still believe that this stunning country is worth a visit. All you need is some preparation and information beforehand. Here are 7 places to visit in Lebanon:
The capital
Beirut: As the capital city of Lebanon, Beirut is famous for its lively nightlife, delicious cuisine, and mix of architecture. If you're only in Lebanon for a few days and do not have a car, I suggest using Beirut as a base and taking day trips to other locations. After all, it only takes 3 hours to drive across the country! Local buses are incredibly easy to get around in. Just ask your accommodation how to get to the bus station you're looking for. Prices are very affordable too: up to $2 for the longer bus rides.
Make sure to visit Pigeon Rocks and grab a drink around the area during sunset. You can also visit Jeita Grotto, which is the longest cave system in the Middle East, and the cable car in the outskirts of Lebanon for stunning sunset views of Beirut. Both are not in the city center but can be easily reached with Uber.
For the history lovers
Baalbek: home to some of the most impressive Roman archeological sites in the world. These completely surpass anything you might find in Italy or Greece. Libya. Jordan and Lebanon, for example, hold better preserved ruins than the places we would normally gravitate to.
We hired a driver and a van for the day for $30 USD each ($120 USD in total). While more expensive than taking local buses, it allowed us to make the most of our day. The drive from Beirut to Baalbek is around 2 hours. A stop by a well-known local restaurant was also included, Lakkis Farm. This is a chain that can be found in other places around the country, too. We got a tour of the restaurant thanks to our driver and even got freshly made sfiha by the chefs.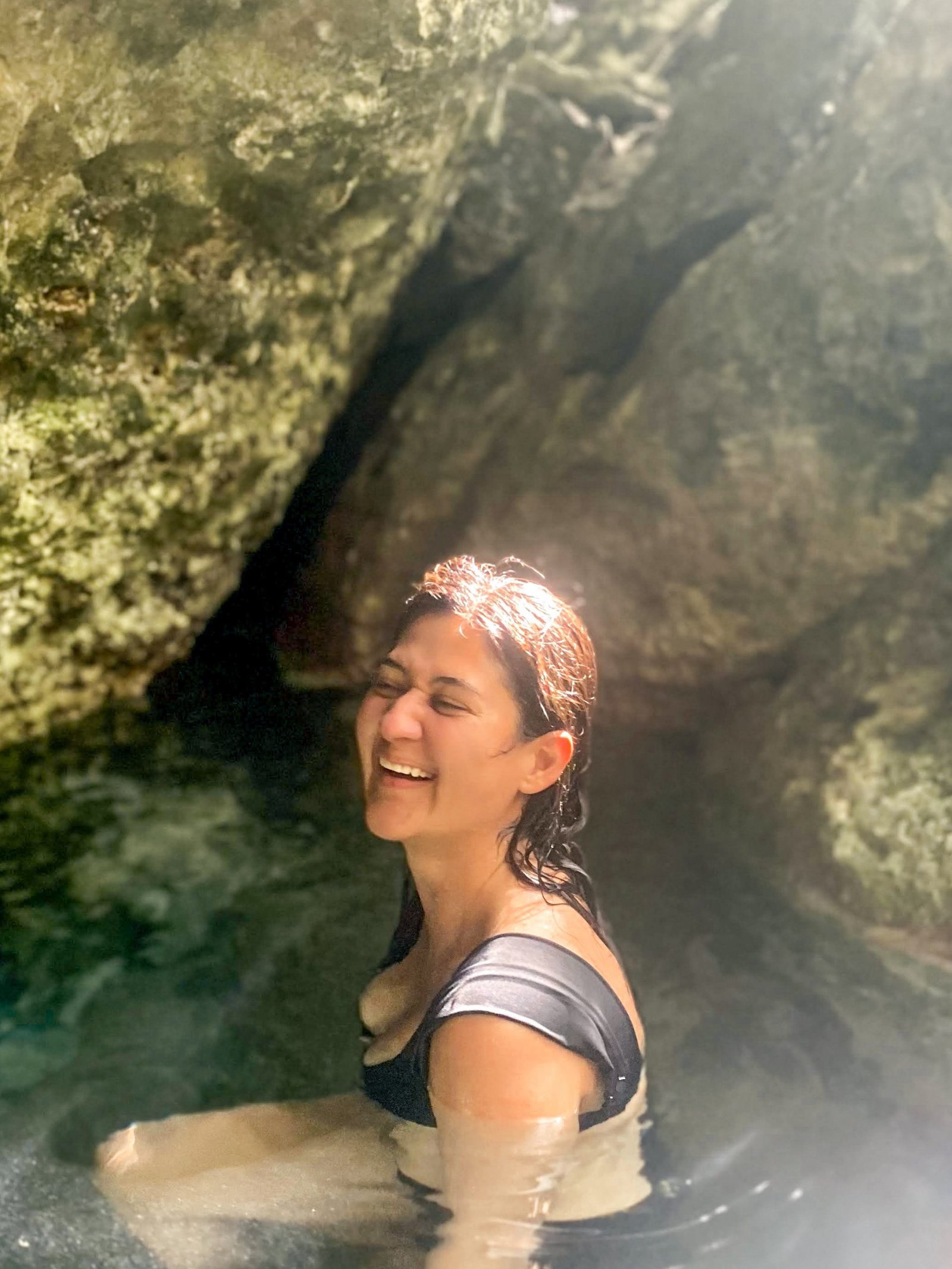 Hey there, and welcome to Go Global with Sibu! I'm a global citizen that has been living and traveling around the world since 2005 – all through budget travel, scholarships, study/work and living abroad opportunities.  I share everything I've learned over the years here – to prove to you that you don't need money or privilege to enjoy everything that this world has to offer. 
For the sea lovers
Byblos: One of the world's oldest continuously inhabited cities, it goes back over 7000 years. Picture this: archeological sites surrounded by a souk and right by the water side. It takes about 45 minutes to get to Byblos from Beirut. This is perfect for a day trip or simply to spend a few days here.
Tyre: Once one of the most important ports in the Mediterranean, Tyre is an ancient Phoenician city brimming with historical and cultural significance. , Some notable sites to visit include the Tyre Coast Nature Reserve, the Tyre Fishing Port, and the Al-Bass Site Museum.
Batroun: A lovely seaside town with a beautiful sandy beach, historic churches, and a lively nightlife, Batroun is an excellent spot for visitors looking for relaxation and fun in a place that is more laid-back than Byblos. We spent a good amount of time here working remotely and absolutely loved it. We got a private Airbnb right by the main souq for $200 USD for the whole week. The food scene here, in my opinion, was even better than in Beirut. Everything was within walking distance, and it was incredibly easy to dine at different places every night. Here you'll be able to find the locations of all my favorite restaurants in Batroun and in the rest of the country.
For the wine lovers
The Bekaa Valley: right in the same region as Baalbek, this can also be a part of your day trip visiting the ruins. There are many outdoor activities here such as hiking, cycling and skiing during winter. If you visit during summer, you might find festivals and concerts that you can attend.
After lunch, we stopped at one of the many wineries that the region has: Chateau Ksara. Depending on the winery and the time of the year, you can visit the vineyards, and cellars. During our visit, we got a quick 20-minute tour of the caves underneath the winery, which is where they store their wine. Afterwards, we were able to taste 5 different types of wine. There are wine tastings with less or more varieties of wine, some with meals included. It all depends on what you are looking for. We paid $8 USD for the tour and the tasting and it was definitely worth it. No reservation was required, but if the tours are booked out you might have to wait a while.
Lebanon offers something for everyone, with its ancient historical sites, breathtaking natural beauty, and modern cosmopolitan cities. While there is more that this small country has to offer, this is what I would personally recommend as of recently. Feel free to ask locals for recommendations, too. If you need assistance going to Lebanon, check out this 2023 DETAILED guide that I wrote. Plan a trip to Lebanon and discover all it has to offer!