One week in Jordan itinerary
Jordan: the land of wonders. In my opinion, the best country to start off your journey into the Middle East and one of my favorite countries out there. The best part is you can comfortably visit the main sites that Jordan has to offer with this one week itinerary.
Why Jordan? 
Because it has it (almost) all. People, culture, history, sights, mouthwatering food, and it's small enough so that all the main sights can be seen in a week. The main downside: it's not cheap (its currency is stronger than the USD, Euros and British pounds) and I would highly recommend renting a car to get around.
I found a flight with Ryanair, a low-cost airline, from Poland to Amman, the capital for only $4.9 USD! That's less than the price of a Starbucks coffee – all taxes included. I just had to pay extra for my suitcase. 
The most important tip you'll need for Jordan
Get the Jordan Pass! If you need a visa for Jordan (and most nationalities around the world do) you need to get this. This pass can be purchased online and it actually includes the visa needed to enter the country. The best thing about this pass is that it includes the entry fee for more than 40 sites around the country, including Petra! 
Once you purchase the pass, all you need to do is print it and show it on arrival once you land in Jordan. Just by visiting two of the 40+ sites you'll be getting your money's worth. Petra along with those other sites are not cheap, and each one individually adds up. This is why I recommend the pass.
The Jordan Pass also gives you the possibility to decide how many days you would like to visit Petra for. I will be talking about this later in this blog post. The answer is it all depends on how much time you have.
Every day, depending on how much time you have, make sure to check out which sites are included as part of your Jordan Pass. This will give you the freedom to visit even more sites free of charge and it will allow you to see places that were not part of your itinerary or are not listed here.
Oh, and if you need to shave, please do so a few days before you swim in the Dead Sea unless you want to feel like your body is on fire. I know plenty of people who have made this mistake.
Day 1
Amman
For starters, get the car rental directly from the airport! Yes, traffic in Amman is horrible but the taxi rides will just add up. If you
stay in an area like Jabal Amman, you won't be needing the car in the city anyway.
Drop off your belongings and head out to the Amman Citadel and admire the hills surrounding you. This is one of the best viewpoints in Amman. It is a bit of a walk up but definitely worth it. You'll be able to see the Roman Theater from here, as well as some archeological sites. Once you've made it down you can now actually go to the Roman Theater to see the city from another perspective.
If you need a break from sightseeing, head out to Rainbow Street for some food at a café. You can finish the day by visiting Darat al Funun for an insight into Jordanian art and culture.
Day 2
JERASH AND Amman
I suggest getting up early to head out to Jerash for a half-day trip. There is no cover out there and it can get pretty hot. This archeological site is more than 6500 years old and is often overlooked by visitors to the country who usually focus on Petra. It is definitely worth visiting and is one of the best Roman archeological sites in the world that's not in Italy. There weren't many shops on the way there so please make sure to take your own water and snacks if you happen to need any.
If you have time, make sure to check out Qasr al-Abd, only 20 km away from Amman. Another archeological site that is very well-preserved and not on tourists' radar.
I would have a late lunch back in Amman, then spend the rest of the day getting to know more about the history of the country at the Jordan Museum. The oldest mosque in Jordan, Al-Husseini Mosque, is also worth a visit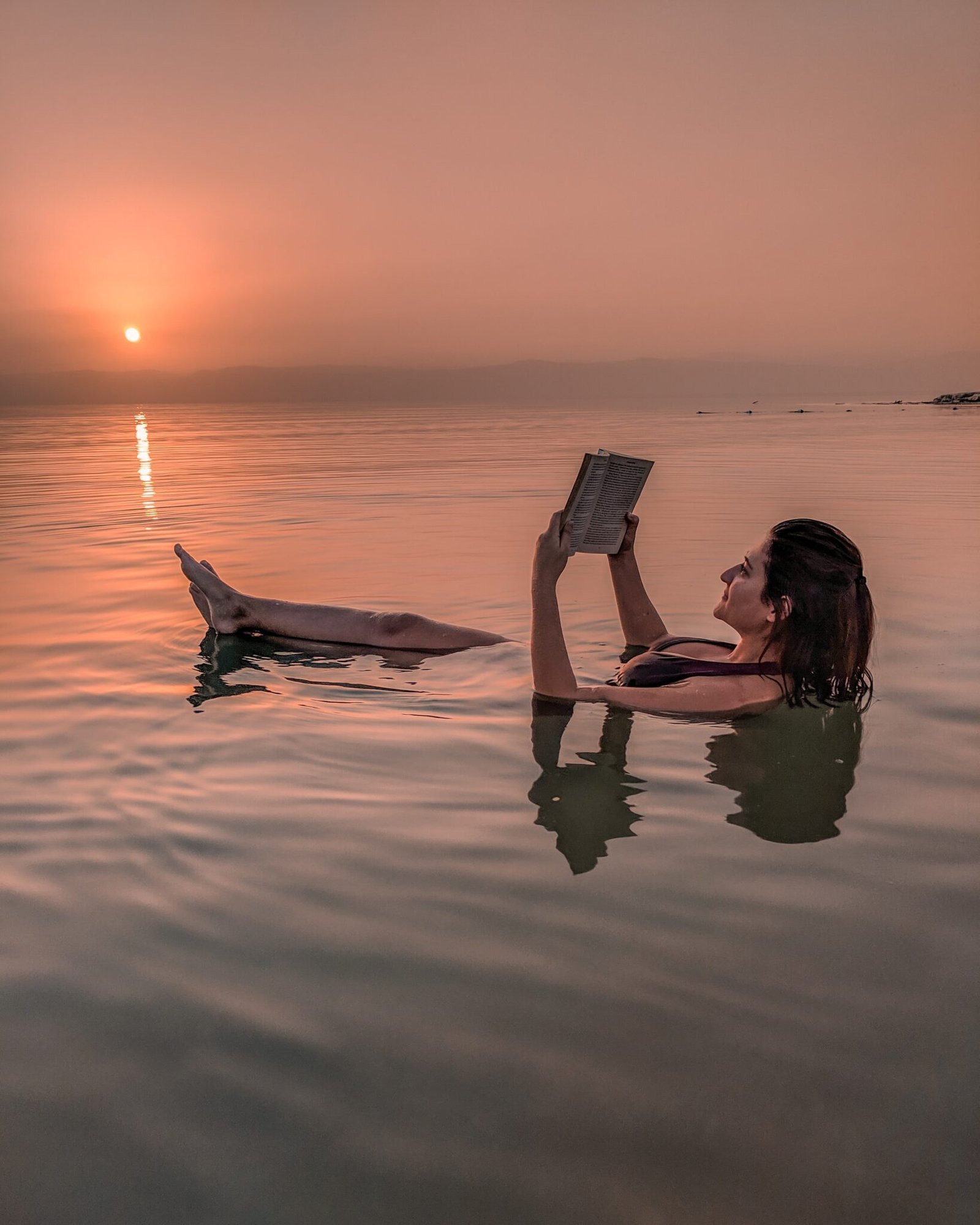 Day 3
Dead Sea
My personal recommendation is to book one of the hotels that has access to the Dead Sea. They're pricier, but definitely worth it. Your check-in time will be sometime mid-afternoon. Leave Amman early and on the drive down to the Dead Sea, keep an eye out for salt formations. Feel free to park your car on the side of the road and trek down to the water side. The water is choppy so I would not suggest going out for a swim here, but it is stunning and definitely worth staying here for some pictures.
If you're adventurous, and if it's open (it is closed during winter), check out the Mujib Biosphere Reserve. This canyon makes for incredible hikes into the heart of the mountains in the region.
Check in at your hotel, change into your swimming clothing, get a bath robe and head down to the Dead Sea. If you're staying in one of the hotels by the water that I suggested, you will have direct access to the water. Scrub your whole body with mud, and just enjoy that freeing yet strange sensation of not being able to sink. Like I said before, don't shave beforehand. Do not under any circumstances dunk your head underwater or rub your eyes. You will regret it.
This is one of the saltiest bodies of water in the world and because of its density we can effortlessly float in it! Watch the sunset and have dinner at one of the restaurants in the hotels. There isn't much in the area, that includes food. The main attraction here is swimming and getting a mud bath in the Dead Sea.
Day 4
PETRA BY NIGHT
Enjoy the rest of your morning having another dip before check-out. Make sure to take advantage of breakfast at the hotel before heading out. It's a few hours drive to Petra. Check in at your hotel, 7 roam around, and get ready for Petra by Night. 
This is an optional activity that is pricey compared to the actual daily Petra pass and it has to be booked and paid for separately. You can have a look at the current schedule and prices here. Some people say that it's not worth it. In my opinion, it was absolutely magical. I would suggest doing it BEFORE you actually go into Petra. Walking through the Siqh when it's dark not knowing what to expect whenever you turn every single corner… that is priceless. It is only 3 times per week in the evenings. Make sure to plan accordingly!
Distances are so short in Jordan that you can move any of these days around. You don't have to do Jordan on this exact same itinerary. Don't be afraid to move places around to make sure that you don't miss out on experiences like Petra by night.
If you do it AFTER having been to Petra, I don't think that it would be worth it. If you don't end up going, roam around Petra, enjoy one of their many incredible restaurants, and go to bed early so that you can be well-rested for the next big day. 
Day 5
PETRA
The highlight of Jordan. One of the Seven World Wonders and there's no question why. This whole city was carved into rocks by the Nabateans more than 2300 years ago.
Yes, it can take days to see. If you're active and in good shape you can definitely see all the main sights in one day. If you're an avid hiker and would like to go to some of the less visited paths, do at least two days. Read this and do your research before buying the Jordan pass so you can determine if you want to go for one day or more. You can buy a pass to enter the next day on the spot but it will be costly to add an extra day afterwards.
If you want to beat the crowds and get the best pictures, you need to get up early, as early as when Petra opens, which is around 6 am. You will also need to factor in the amount of time that it takes to walk all the way to the Treasury, which is usually 20 minutes. Bring water and avoid the men that tell you that you need to hire them as guides to get around. You don't. They will insist, maybe even be aggressive. Stand your ground, say no, and keep going.
You'll find here the best photo ops around Petra with some hiking involved.
If you finish early enough, make your way to Wadi Rum. It is possible to drive at night. You will arrange with your accommodation beforehand to be picked up at the parking lot by the highway. You won't be able to take your car with you. We personally left our valuables in the car because we didn't want to take them into the desert with us. It was completely safe.
Day 6
WADI RUM
Welcome to Mars. This is what Mars would look like if we could go to it. Movies that resemble outer space were all filmed here: Martian, Dune, a few of the Star Wars movies.
All accommodations offer food and activities for an extra fee. This is something that you will need to negotiate while making your booking. The price listed usually is only for your overnight stay. You will be camping in the middle of the desert with no means of getting food or moving around. Make sure to negotiate all prices in writing beforehand.
We left in the mid morning for our tour. We visited Lawrence Spring, Khazali Canyon, the Um Fruth Rock Bridge, and Um Sabatah. You can also request to hire an ATV or ride camels. We had lunch included, which our guide prepared out in the open along with some tea.
Many camps have popped up claiming that they are original Bedouin camps. Unfortunately, many of these have been opened by tourists or people claiming to be locals. This is the camp that we stayed at. It was an eco-friendly camp that had no electricity (only available in the bathroom/shower areas) on purpose: to give guests the best skygazing without causing light pollution. You should negotiate up to 3 meals per day (depending on your arrival and departure time) and the tour. All meals were cooked underground the local way.
In the evening, sit by the campfire while enjoying a homecooked meal and maybe even go out for a short walk to gaze at the sky. Some of the best skies I have ever laid my eyes on were right here in this desert.
Day 7
aqaba
You should let the camp know the night before at what time you'd like to leave so they can prepare breakfast for you and drop you off back where you left your car.
Aqaba is only about an hour drive away. Jordan does have access to the Red Sea, but the coast is small. The waters are stunning, but only the shore is only 26 km/16 miles long. You can spend the day here before driving back up to Amman.
Depending on your itinerary, you can also arrange with your car rental company for an extra fee to drop off the car in Aqaba, and cross the border overland into Eilat, Israel. Eilat offers a variety of low-cost airlines back into Europe. If you plan on doing a day trip into Eilat, please remember that your Jordanian visa is only valid for one entry, so you would not be able to cross back. So plan wisely.
Extra options for a longer stay
If you have any extra time, depending on what you like to do, I would book an extra day by the Dead Sea if you want to relax. Get the 2 or 3-day pass for Petra if you really want to explore the area and are an avid hiker. Or spend the night in Aqaba if you want to go diving or snorkeling in the Red Sea. Aqaba in itself is not a remarkable town, in my opinion.
So this is my recommended itinerary of Jordan. One of my favorite countries that can easily be seen in a week if you plan wisely. Let me know in the comments if you're planning on going or if you have any questions!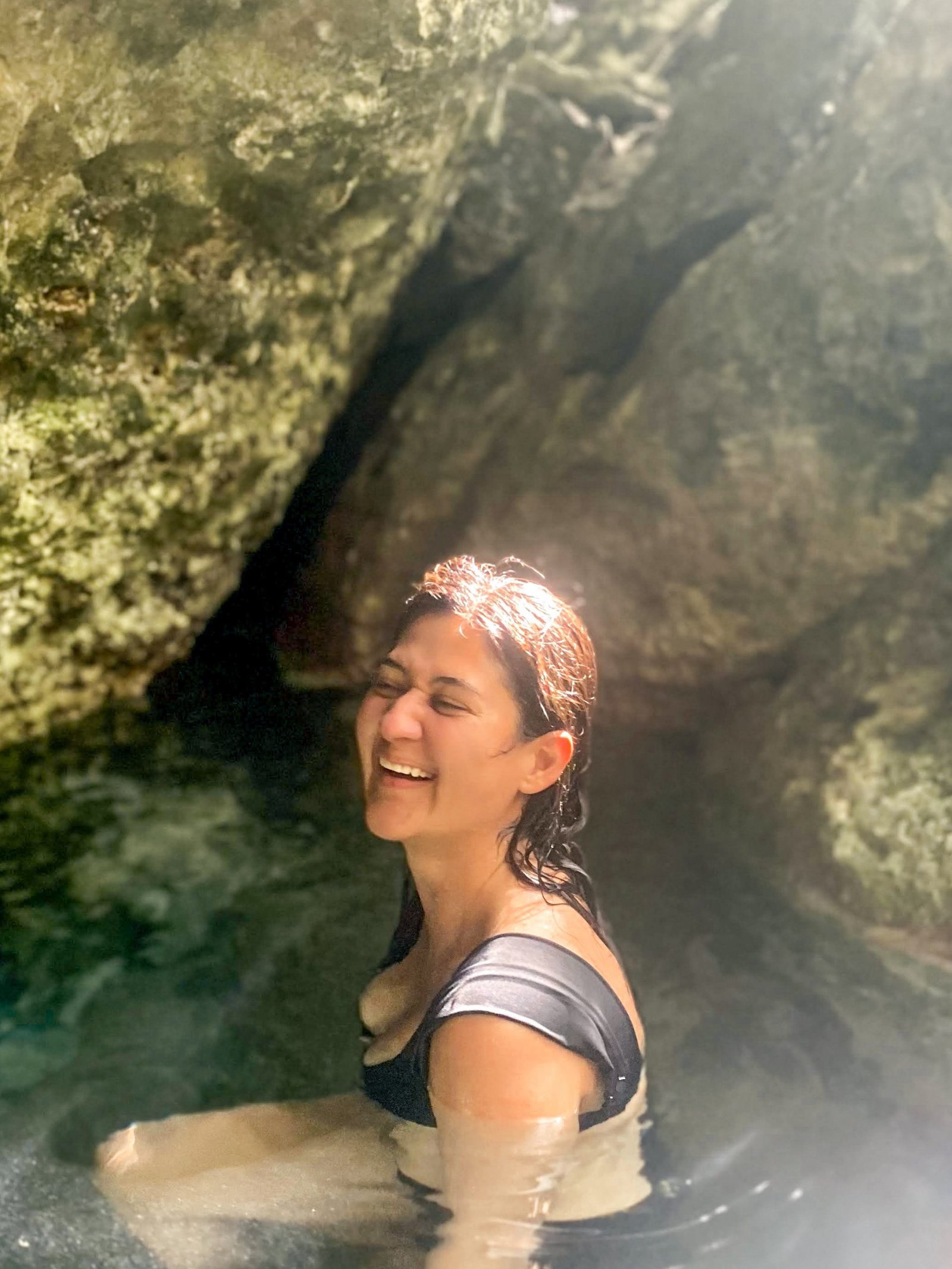 Hey there, and welcome to Go Global with Sibu! I'm a global citizen that has been living and traveling around the world since 2005 – all through budget travel, scholarships, study/work and living abroad opportunities.  I share everything I've learned over the years here – to prove to you that you don't need money or privilege to enjoy everything that this world has to offer.