HOW TO BECOME A DIGITAL NOMAD
How to become a digital nomad
You can just stay at home and work in your PJs all day. You can also pack up your bags and chase Wi-Fi around the world as you log in every day. I've personally worked from almost 30 countries since I became a digital nomad. My life has changed in the most incredible ways from the moment I started. How to become a digital nomad was something that had not even crossed my mind before the pandemic. Yes, working remotely and becoming a digital nomad has never been more possible.
But where do you start?
For instance, do you need a degree in Computer Science? Or do you need to be a US citizen? Here are some Common Misconceptions about Remote work. The truth is, none of the above.
It's a person that works online that is not bound by a location. All they need is their laptop and working internet to get their work done.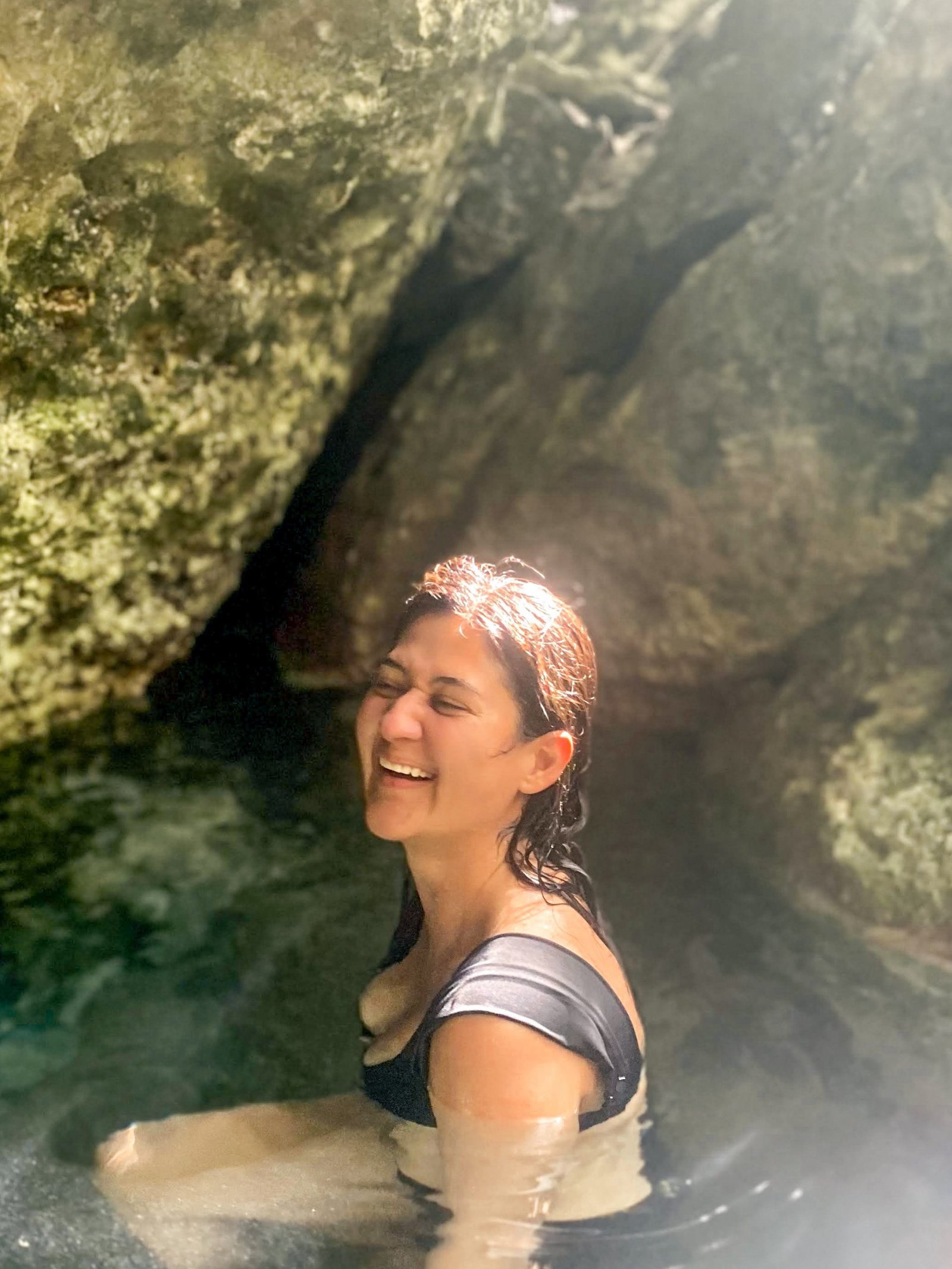 Hey there, and welcome to Go Global with Sibu! I'm a global citizen that has been living and traveling around the world since 2005 – all through budget travel, scholarships, study/work and living abroad opportunities.  I share everything I've learned over the years here – to prove to you that you don't need money or privilege to enjoy everything that this world has to offer. 
Here are some actionable steps you can take to start working remotely:
1. Get the job!
If you're reading this, that already means that you can get a remote job. You can read in English. You can work in customer service. Are you a grammar freak? You can work in editing. Many of the services that we use on a day-to-day basis require remote workers.
To clarify, I've even seen online jobs for doctors to give online consultations. Be open minded and don't give up unless you've actually read through a job description. Chances are that your skill set and knowledge could actually serve a company online. Marketing, research, customer service and data management are some entry-level fields that you can work on.
In spite of having remote job filters, pages like LinkedIn don't work well because they're extremely competitive. Focus on remote projects/work ONLY pages like these. 
2. Start freelancing
Firstly, you're not going to get hired right away. Start freelancing instead until you get a remote job. Don't know which services to offer? Fiverr and Upwork are my favorite pages for this. You can scroll through them for ideas, or you can find one-time gigs there.
In addition, there are people who need help for one hour to type captions for a video or where you might need to give your personal opinion on smart phones for research. I'm not joking. These are actual jobs. And while it might not seem very money-worthy, you could sit on your ass doing nothing all day or you could be making some extra money online.
Furthermore, not only is this a great way to make some money on the side, but it will also help you develop extra skills and get more reviews/testimonials. Most importantly, whether or not you have a remote job, you will always be able to survive no matter what. Being open to all kinds of jobs is what has allowed me to move around the world the way that I do.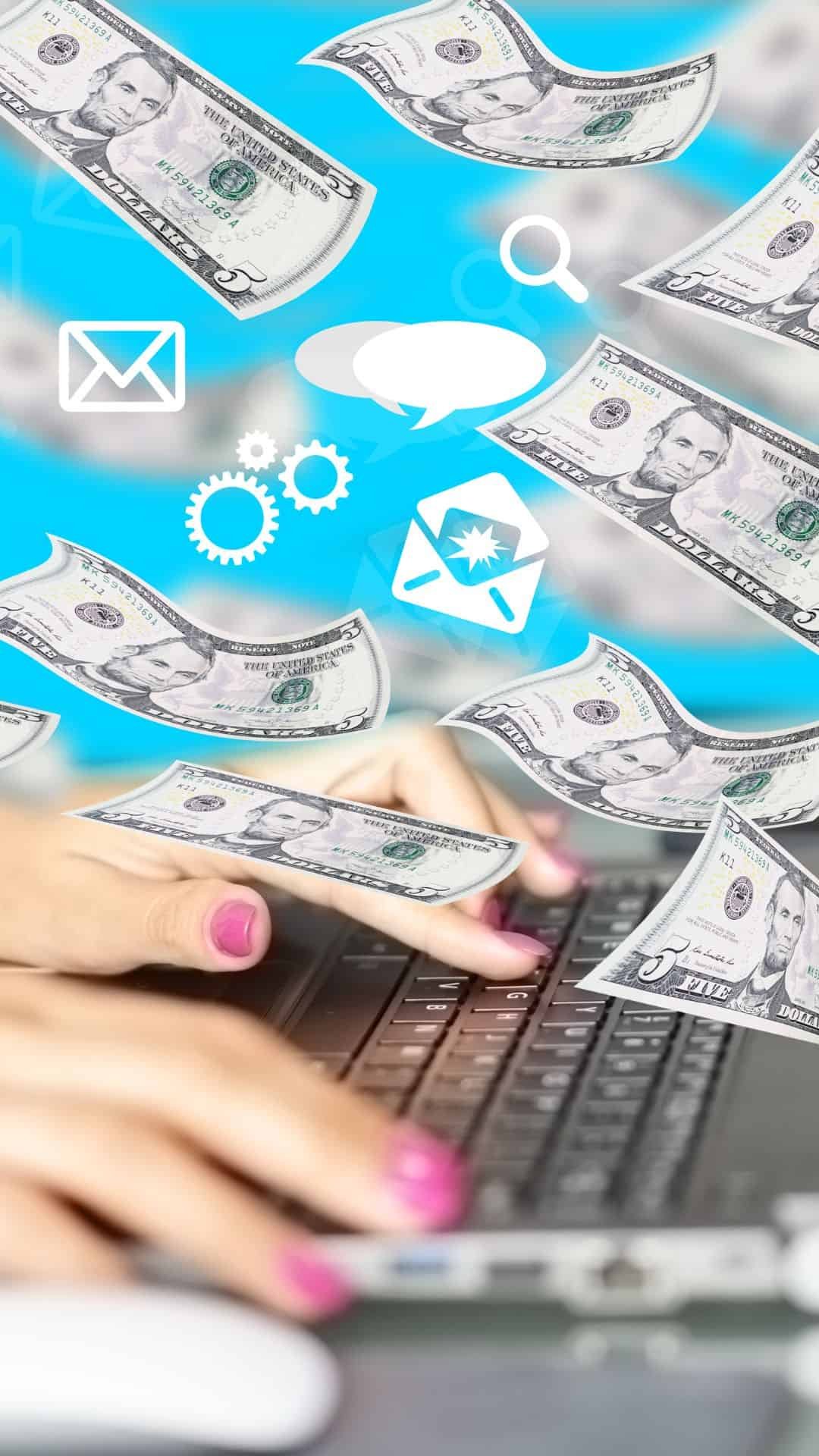 3. Prepare for long-term travel
Depending on your level of comfort, you can leave at once or you can start taking test trials. Pick a destination with good internet and go there for one to a few weeks. See what works for you. You can read this to decide if working while traveling is for you.
Think about renting out your place while you're gone to save money. Local Facebook groups are a great way to find people who are flexible on short-term rentals. Find a friend or someone you trust to pay you for your accommodation while you're not if your landlord is strict about subletting. Store your valuables somewhere safe to save you from anxiety.

Find a storage unit. If you do end up giving up your lease and leaving, this is a great way to minimize your belongings. I personally ended up with 3 suitcases and 2 boxes full of books which I left in a storage unit in Germany for 27 Euros per month. For instance, I set up direct debit and money was taken out of my account every month. This included insurance. You don't have to get rid of your furniture. That's the beauty of storage units. Keep what's important to you and get rid of the rest.

Change your address. You might continue to get mail from your government. Therefore, you set up a P.O. Box service where your mail is scanned and sent to you via email. Or have it sent to someone you trust who will open your mail regularly and keep you informed of changes or requirements.

Get international travel insurance that covers medical expenses. Yes, take it from me. As a result from traveling, you can get sick anywhere in the world, at home or abroad. 
4. Where to go
Nomadlist is probably the most comprehensive page out there to find destinations suitable for digital nomads, but even then, I like to choose my destinations based on information other digital nomads have given me.
Here are some factors to consider:
Flexibility: This will depend on your workload and how many meetings per week do you have. Can you work by the pool all day? Or do you need to be in a quiet room to get work done?

Time zones: Is your work flexible as long as you get the work done? Or do you have to be online at a specific time? Would you rather work throughout the day or in the evening?

Data: Some jobs only require sending emails throughout the day. Can you hotspot yourself and have more freedom of movement or is hotspotting not an option? Other jobs might involve coding and two screens. Only YOU know how data and work-intensive your days are.

My personal example: I work as a marketing analyst. I only have a one-hour meeting on Tuesdays. My job is simple, requires very little data and the amount of concentration that I need is minimal. I need to be online Monday to Friday from 7 am to 3:30 pm on California hours.

How do I manage this? I work from wherever I want during the week except on Tuesdays, where I make sure to be in a quiet coworking space, Airbnb, or hotel room (whatever is available that week depending on my location). I like to have my daytime off to go sightseeing, so I prefer to work from Europe, the Middle East and Africa. Therefore, I start my job in the late afternoon, work until past midnight, sleep 8-9 hours then start my day all over again. If I'm anywhere in the Americas, I would work during the day and have the evenings off. It's all up to you.
How to make it work
Trial and error: only you know what works best for you. If you're a risk-averse person, try destinations close to your home. Stay with friends. Travel for a few weeks at first to see what you like and what you don't.

Slow travel: try staying at a destination at least a few weeks at a time to avoid travel burnout.

Get a local SIM card: Internet can always fail wherever you are, especially if it slows down because of the amount of people connected. We all know that this can happen anywhere in the world. With a local SIM card, you save yourself from stress by knowing that you can always hotspot yourself if the Wi-Fi isn't up to standards.

Get a coworking subscription: if you're easily distracted and need to have a proper working space every day, consider signing up for websites like

WeWork

. They can be pricey, but this will give you the peace of mind of knowing that you can find proper office space in thousands of locations around the world. They usually include beverages, snacks and even networking events in the evenings, which to me sounds even better than working from a café. Don't forget that this can be deducted as a business expense, or you could even ask your employer to compensate you for this.
In conclusion, if you set your mind to it, and start taking actionable steps, you can reach location independence and see the world without breaking your bank. What other concerns do you have about being a digital nomad? Is this something that you'd like to try? Let me know in the comments below! If you're still not sure if this can work for you, check out this post for ideas on how to save money on accommodation while being a digital nomad.