HOW TO TRAVEL TO SYRIA IN 2023
Syria has been going through a conflict since 2011, and most people assume that it is not possible to visit the country. I understand that this isn't on most people's radar, but it should be. If you are wondering how to travel to Syria in 2023, here is a comprehensive guide with all the information that you need. If you're looking for an off-the-beaten path destination to go to, that's both affordable and safer than it seems, then you should keep an eye out for Syria. In addition, you can find HERE a list of places that I would highly recommend visiting in the country. 
Current Travel Restrictions to Syria
I visited Syria in November 2022, and before my visit I tried for weeks through my contacts and online resources to try and visit the country independently. To clarify, I wanted to visit without having to go through a registered agency or guide.
Unfortunately, as of August 2022, it is impossible to enter the country on your own as a tourist. As a disclaimer, I am not aware of how business travelers enter the country. If you are not Syrian but have friends or relatives in the country, the chances of you getting your travel permits approved are also very low. If your contacts have government connections, that might be a different story. Other travelers who had recently attempted to enter the country confirmed this information. 
Can US citizens travel to Syria? march 2023 update
As of March, 2023, Syrian visas are once again being issued for US citizens. There is an unofficial version among the extreme travel community as as to why this change came about. One US citizen created damaging online content about the government in question and ultimately helped ban anyone coming from that country. This has just changed. I would personally take advantage of this as a US citizen in case  the situation changes again. You can find information about the agencies that are currently securing the Syrian visas for US citizens below.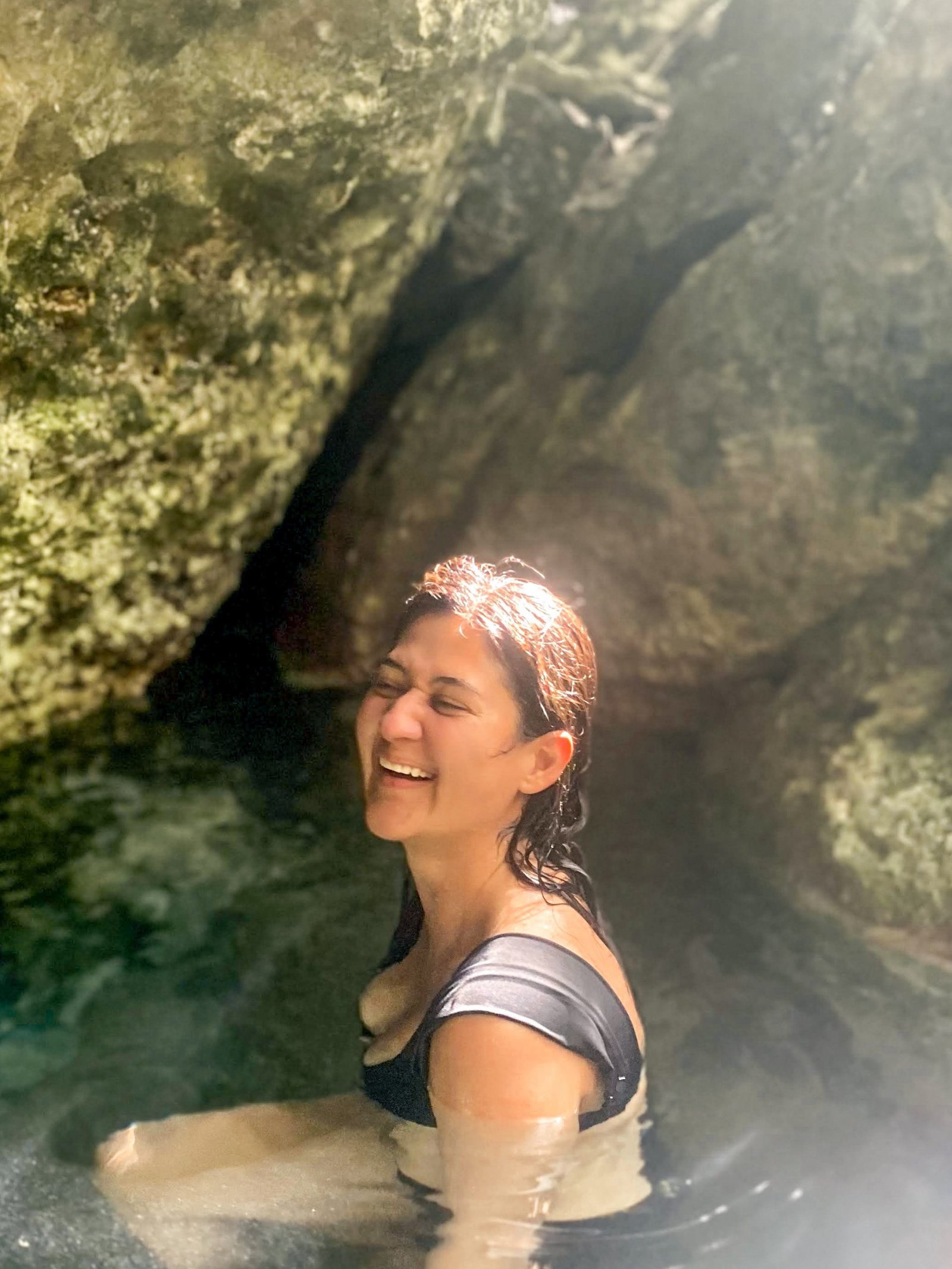 Hey there, and welcome to Go Global with Sibu! I'm a global citizen that has been living and traveling around the world since 2005 – all through budget travel, scholarships, study/work and living abroad opportunities.  I share everything I've learned over the years here – to prove to you that you don't need money or privilege to enjoy everything that this world has to offer. 
which passport to use when entering syria if you're a dual citizen
If you're reading this as a dual US citizen, you are now allowed to once again enter Syria as a tourist. Ask your agency to see which visa would be the least expensive one depending on your nationality. This also applies if you have other citizenships, too. The Syrian border authorities can be strict, so I would suggest entering Lebanon on the same passport that you're planning to use to enter Syria. At the border crossing, they WILL check your passport for the Lebanese entry and exit stamp. Please keep this in mind.
Which nationalities can travel to Syria?
This is something you should ask the agency you're contacting directly. The first thing they will ask for is where you're from. Visa prices and regulations change and there is no updated information online about who can enter. There is no commitment whatsoever if you contact an agency: it's an inquiry, and as a business they get many of those every day. Don't be afraid to ask.
It is important to keep in mind that if you have an Israeli entry stamp, you will most probably not be allowed to enter the country. Neither one of us had been to Israel but this can be avoided by flying into Israel instead of crossing by land into the country if you happen to visit it.
What is the process like? What information and documents will the agency ask for?
1. The first step is to contact different agencies asking for prices and potential dates. You will immediately be asked for your nationality. They will first find out if it is possible for you to travel into Syria. If it is possible, you need to decide then if you will continue searching for agencies.
2. Once you have picked an agency with the dates in which you want to travel and agreed on the price, you are then required to send some documents. These are a copy of your passport, along with your phone number, home address and place of employment. A security clearance is just a document stating that you are not a risk to the Syrian government. The previous information mentioned is needed to arrange your security clearance and documents needed to get the visa at the border. This is all they require from you. You just need to provide information. The agency will arrange the rest.
how to get the security clearance
You do not need to pay any money up front for the security clearance. In our case, we didn't pay for our tour until we arrived in Damascus in person. This makes it incredibly safe and risk-free to apply for the security clearance.
3. You should apply for the security clearance at least two weeks before your arrival date to Syria. If you're a US citizen, allow for at least 3-4 weeks before the date of your trip. The security clearance should be part of the price of the tour package that you're offered. Ask beforehand if it's included in the price. If the agency decides to process your application and accept you as a tourist, the chances of your security clearance getting denied are incredibly low. According to the agency we used, more than 90% of them get approved. Since this is done before the payment, agencies only try to accept tourists that have a high chance of getting these documents approved by the government.
4. Around 2-4 weeks after you have handed in your documents for the security clearance (depending on your nationality), your agency should contact you to let you know that it has been accepted. You do not need to buy flights before. If you would like to do this in a completely risk-free way, I suggest applying for the security clearance before purchasing your flight to Lebanon or Jordan. Once you receive it, you can buy your flights. But like I said before, the chances of it getting denied are incredibly low.
Can you fly directly into Syria
There are so many sanctions against Syria at the moment that the number of flights going into the country are minimal. Fun fact: the sanctions against Syria are so strong that flights don't even show up on flight search engines like Skyscanner even though a few airlines are still flying into the country every day!
You can enter Syria by land crossing through Jordan or Lebanon. Contact your agency first to see if Jordan is suitable for them. Most will suggest you cross through Lebanon because the closest border to Damascus, the capital, is only an hour away.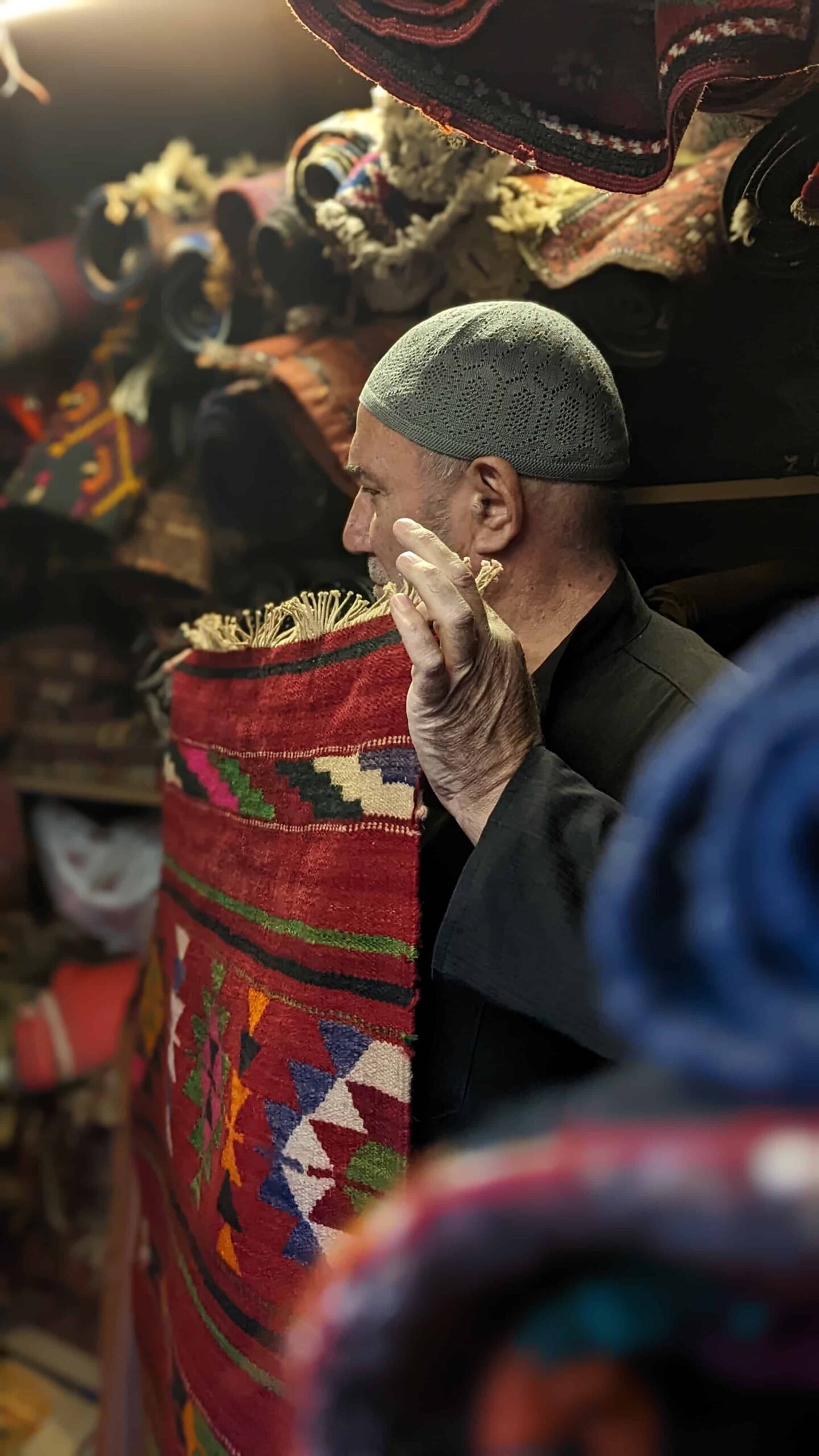 Should I bring cash?
Above all, bring cash into the country. As a result of the sanctions, you cannot withdraw money in Syria. I wasn't even able to log in to my online banking account while I was in the country. At the time of writing, the exchange rate was $1 USD = 5000 Syrian Pounds. Euros are not as accepted as US Dollars. Take USD in excellent shape, and ideally bring larger bills ($50s, $100s) – those have a higher value when exchanged.
Some meals will not be covered when you book a tour, and these usually range from $5-$10/meal. Unless you're planning on buying expensive artifacts or decorative items, I would suggest exchanging $100-$200 at the border. $100 was more than enough for me for the whole week without buying any expensive gifts.
You can exchange USD in Syria but the exchange rate IN the country was significantly lower: $1 USD = 4400 Syrian pounds. Funnily enough, the Syrian government does not allow USD as a form of payment in the country. However, it is widely known among the locals that everyone deals and accepts USD. It just needs to be done discreetly.
Items at the markets, especially mirrors and wooden handcrafts, are absolutely stunning. If you are at a shop and would like to buy an expensive item, ask in a discreet way if the shopkeeper accepts USD in case you don't have enough Syrian pounds. Please keep this in mind before you exchange your money if you happen to be the kind of person that buys souvenirs.
What is the money situation like in Syria?
Most importantly, please make sure to have some extra money kept aside for tips. This is not coming from me as a US citizen. I have worked as a tour guide in Europe and Asia, and the respectful thing to do is to tip 10-20% of the total costs of the tour (some countries, like China and Japan, are an exception). If the price of the tour was $500 USD, be generous and pay at least $50. While this may sound ridiculous to some, there are a few things that people need to understand about the tourism industry, especially in Syria.
Most people in this industry work as freelancers. This means that whenever there are no tourists, or there is no work on a specific day, they do not receive an income. Unless they're employed full-time, they usually do not get paid for taking time off on holidays. They also do not receive money for insurance or a pension scheme. Most importantly, the average Syrian salary at the time of writing was $45 USD per month. Living costs for locals are high, and every tip makes a difference.
Feel free to tip with 5000 pound bills to the waiters and everyone serving you. Even one bill can and will make a difference. Do not forget that you will have a tour guide AND a driver who will be in charge of you 24/7 for a few days. It is an intense job, and you can show appreciation for their work with a tip at the end of the trip. You can also feel free to give them the remaining amount of your Syrian Pounds if you happen to have any.
What is the border crossing like?
We used the Lebanese border crossing that's closest to Beirut, called Al Masnaa. The day our tour started, a van picked us up from both of our accommodations and drove us to the border. The agency already knew where we were staying and had already coordinated a pick-up a few days before. We stopped by a border town to exchange money. I exchanged $100 USD. My travel partner knew she was purchasing expensive gifts and exchanged $300 USD. We both spent all of our money during the trip.
Once we reached the border, we took our bags out of the van. Then we walked into a building to get our passports stamped by the Lebanese authorities with an exit stamp. This was incredibly quick and only took a few minutes. Our driver spoke some English and showed us where to go.
Once they stamped our passports, our Lebanese driver showed us where our Syrian driver was waiting for us. The van we came in could not cross into Syria, so we had to exchange cars and drivers. We drove a few kilometers and reached the Syrian border. There is no way to miss the entrance into Syria. There is a large sign that says Syria and a picture of the current ruler next to it.
Where to get the Syrian visa?
You apply for the visa on the Syrian side of the border. We had to pay $70 USD for the visa with the documents that were given to us by the driver, and a $7 fee that the man in charge of the visas asked for. We are sure that there is no such thing as a fee, especially since we were not given a receipt for it when we asked. That's how things work. This was arranged within the main building.
The customs officer that was looking through our documents kept insisting that the owner of the agency needed to be present for us to be allowed to enter the country. Our driver called the agency and eventually had to pay a fee (a bribe) to have him stamp our passports. It seems like bribes are necessary and the agency covered the full amount. We tried arguing against it since we do not support corruption, but it was useless.
That whole process took about an hour, and we do not know how much the agency paid for our bribes. After we got our stamps, we got back in the car and drove towards the official border. That was it! Hello Syria!
Which agency to travel with to syria 
This really depends on your dates and budget. Like I said before, I suggest asking around to see which one suits your travel needs and budget best. I would highly suggest using a Syrian agency – it is the most sustainable way to ensure that most of your money is going towards the locals. The top agencies are Marrota and Golden Team because they're not only the most affordable ones but they're also 100% run by locals. Contact both of them (they're very responsive on social media), and feel free to add destinations or adapt the itinerary to your wishes. We added an extra day in Damascus for an extra fee. Almost anything is possible as long as you arrange it beforehand, and you have the money for it. You can read my guide HERE on the destinations that we visited and the ones we'd recommend.
EARTHQUAKE UPDATE: There was a devastating earthquake that happened in the northwestern part of Syria in February 2023. Aleppo has been badly affected by this crisis. As a consequence, tourism is still possible but it is highly advisable to check in with your agency beforehand. This way you will be able to discuss how the itinerary will adapt to these new circumstances.
I hope this guide was helpful! I wanted to be as detailed as possible about my experience. It seems complicated but it is not as complicated as it sounds, and Syria is definitely worth a visit. 
Would you visit Syria? If you have any questions, don't forget to leave them in the comment section below!