a 3-dAY ITINERARY FOR WROCŁAW
a 3-DAY ITINERARY for wrocław 
Wrocław, Poland is a charming city that just happens to be one of my favorite cities in the world. I've spent a considerable amount of time in both Warsaw and Krakow, and Wrocław still comes on top for me. Here's a suggested itinerary for a 3-day itinerary for Wrocław. Furthermore, I've also added an extra day of activities if you happen to have time. Why Wrocław? What makes this one of my favorite cities in the world? It was voted as the European Capital of Culture back in 2016. It has stunning architecture, rich history, and a vibrant cultural scene. Walking in its city center is like walking through a real-life postcard. Wrocław has a more authentic vibe to it than other Polish cities. It is one of my biggest loves. Let me show you why.
Day 1: Arrival and Exploration
Settle into your accommodation and take a stroll around Rynek, Wroclaw's main square. I highly suggest staying within walking distance of the main square. Public transportation is very affordable, but this will pay off after a few days, especially if you're planning on going out at night.
This is one of the largest medieval town squares in Europe and is surrounded by gorgeous architecture. If you have time, make sure to sign up for a free walking tour to get a better feel of the city and its history. This way, you'll be able to explore Ostrów Tumski, an island in the middle of the Oder River that is home to the Wroclaw Cathedral, one of the city's most iconic landmarks.
You might realize that there are hundreds of dwarf statues all around the city. There are over 600 of them, and they're a symbol of the resistance to communism in the 1980s. Each one is unique, and they're often shaped to represent the shop or establishment that they're in front of. Finding dwarves is an activity that can be fun for both adults and children! Try and see how many you can find on your own, or get a map from one of the tourist shops to help your quest.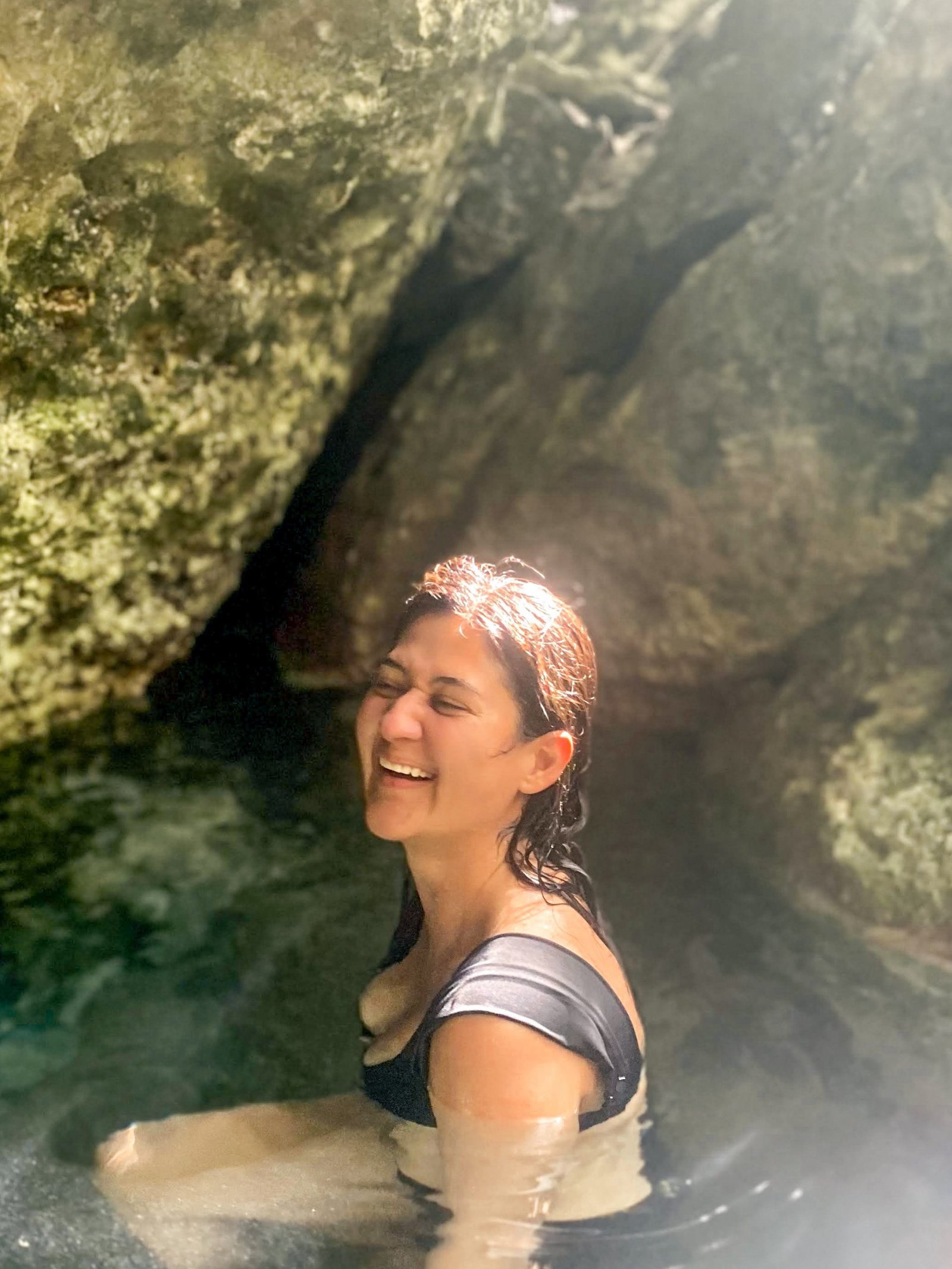 Hey there, and welcome to Go Global with Sibu! I'm a global citizen that has been living and traveling around the world since 2005 – all through budget travel, scholarships, study/work and living abroad opportunities.  I share everything I've learned over the years here – to prove to you that you don't need money or privilege to enjoy everything that this world has to offer.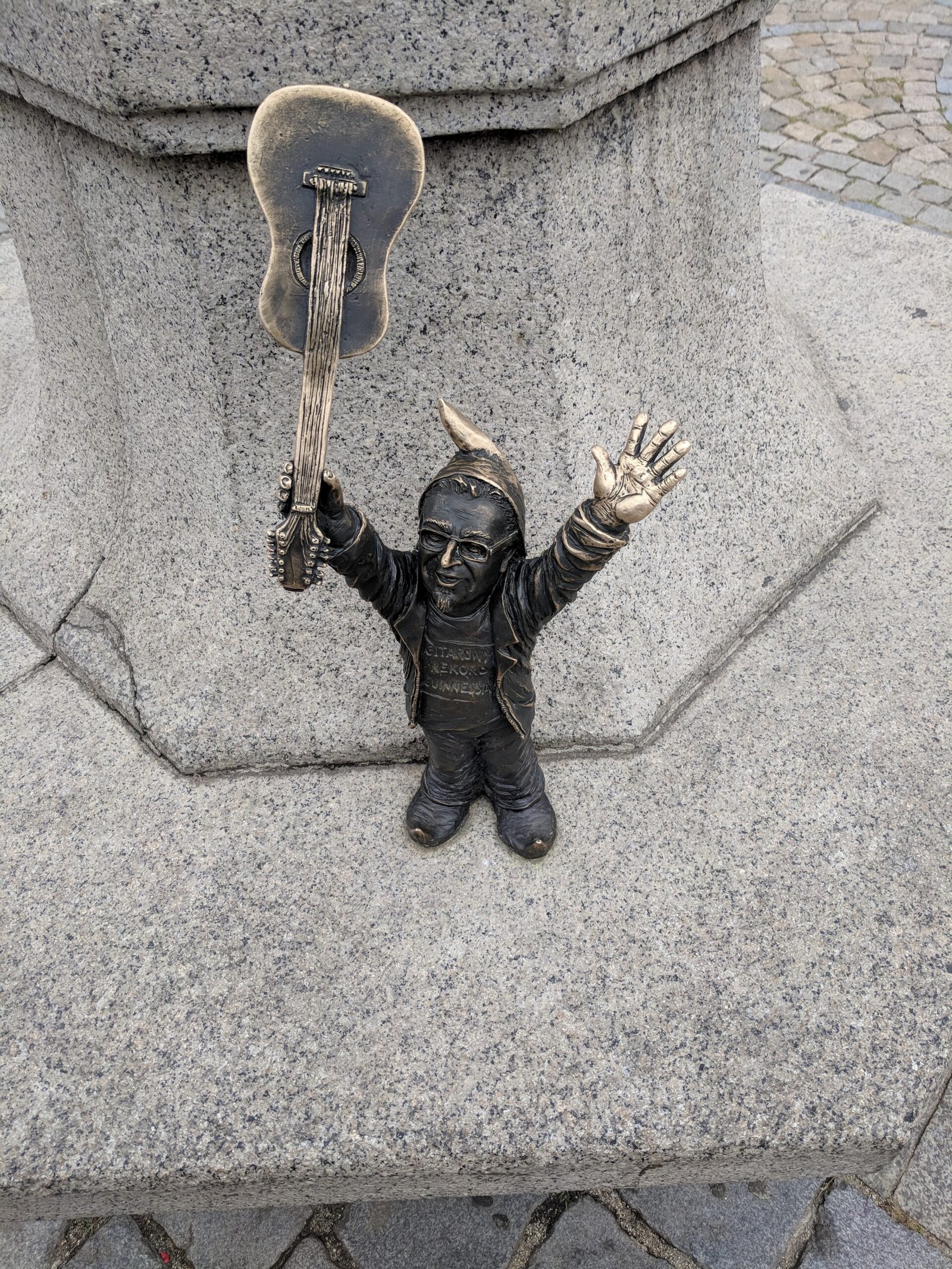 Day 2: Culture and Art
Start your day with a visit to the National Museum, which houses a collection of Polish art from the Middle Ages to the present day. The museum is housed in a stunning neo-Renaissance building and is a must-visit for art lovers. After that, most people would normally head to the Panorama of the Battle of Racławice, a circular painting that depicts a historic battle in 1794. The painting is housed in a purpose-built rotunda and is an impressive feat of art and engineering. Most people rave about this piece of art. It is impressive, but I would personally do something else.
Instead, I would make sure to go up to one of the cathedral's viewpoints before the sun goes down. There are 4 main ones. Two are in Ostrów Tumski, the other two in Rynek. I've been to all four. I love them all, but the one with the best views, in my opinion, is the Cathedral in the corner of Rynek. All the entry fees are just a few Euros per person.
Wrocław is often referred to as one of the Venices of the North. It has over 120 bridges and footbridges around the city.  I personally recommend walking around. Embrace it all, get lost and discover everything the city has to offer.
Day 3: Parks and Gardens
Head to the Botanical Garden, which is home to over 10,000 plant species from around the world. Spend the day exploring some of the city's most beautiful parks and gardens. Visit Hala Stulecia, or Centennial Hall. This is a UNESCO World Heritage Site because of its unique architecture. It was an engineering feat when it was first unveiled. Right within walking distance, you'll be able to find the Japanese Garden, which is located within the larger Szczytnicki Park.
The multimedia fountain that is right in the park is one of the largest in Europe. During the warmer months (May-October), there are free shows there for the whole family that run every hour. This is an activity that even locals go to every summer. Enjoy the ambience that this whole area has to offer, and make sure to check the schedules for the show here.
a castle and a fortress
On your final day, if you happen to have time, take a day trip to Książ Castle, one of the largest castles in Poland, located just outside of Wroclaw. If there is no traffic, this castle is just an hour away from the city. I suggest renting a car for comfort and flexibility, or simply joining a day tour.
The castle has a fascinating history that dates back to the 13th century and was once owned by the Hochberg family. This castle has even been featured on the cover of Lonely Planet. I have stayed here overnight, and it was the experience of a lifetime. There are also plenty of hiking paths around the castle if you want to explore the area more. After your visit to the castle, head to the Fort 49 Museum, which is housed in a former military fortress. The museum is dedicated to the history of the fort and the role it played in World War II.
The food and drink scene
I go absolutely crazy over food in Poland. It is affordable, and even though it has a very homogenous population it has a good amount of food choices. I am not a food blogger, but I do recommend you check out my list of restaurants to go to here. All I ever do in Wrocław is eat, wait for my food to digest while walking around the city, and then eat again.
The bar scene, if you are willing to try spirits, is absolutely memorable. You can find bars all around Rynek serving flavored vodka shots for less than €2. There is more to drinking in Poland than getting drunk. You'll find bars serving the equivalent of "Polish Tapas" for €2.5/dish. A few of these and some shots, followed by some dancing at one of the clubs in Ruska Street is enough to keep you sober and going for the night. Check out my favorite club, Czarny Kot, if you really feel like dancing.
Overall, I do not think that a single blog post or a 3-day itinerary for Wrocław can convey how much I love this city. I love it so much that as a full-time traveler I make a point to visit it once or twice per year. Another nickname for it is the 'Meeting Place'. I personally use Wrocław as a meeting point among friends so I can show them around. After a few days, despite some skepticism, I have yet to see someone not end up loving everything the city has to offer. Go see it for yourself, and let people know that you've seen a city in Poland that most people have never heard of, let alone can pronounce. You won't regret it.