TOP 5 TIPS FOR TRAVELING DURING THE PANDEMIC 
TOP 5 TIPS FOR TRAVELING DURING THE PANDEMIC
The year 2020 came with its hurdles. Many of us spent at least an entire year trapped. And while it's still daunting, the world is finally opening up, and life, as we know it, is slowly making a comeback. There is a reason why I wanted to write the top 5 travel tips to apply during the pandemic. We hear of travel restrictions, but the reality is that people are still traveling. I personally have been to more than 30 countries since the pandemic started.
It has been challenging but possible. The world may be experiencing a shift but the best we can do is adapt and move on. If anything, traveling during the pandemic comes with its perks, like I shared in this ARTICLE.
So, what does it mean to travel during the pandemic? Last-minute changes, flight cancellations, unexpected border closures because of new strains. You can also expect delays and some extra flying procedures like staying masked up throughout your trip. But, as complicated as this all sounds, not only is it still possible to travel now, but I highly recommend it.
I've learned the hard way what it's like to travel during these times. I've made tons of mistakes. If you're making plans to travel soon, follow these top 5 tips for traveling during the pandemic to make your trip as smooth as possible.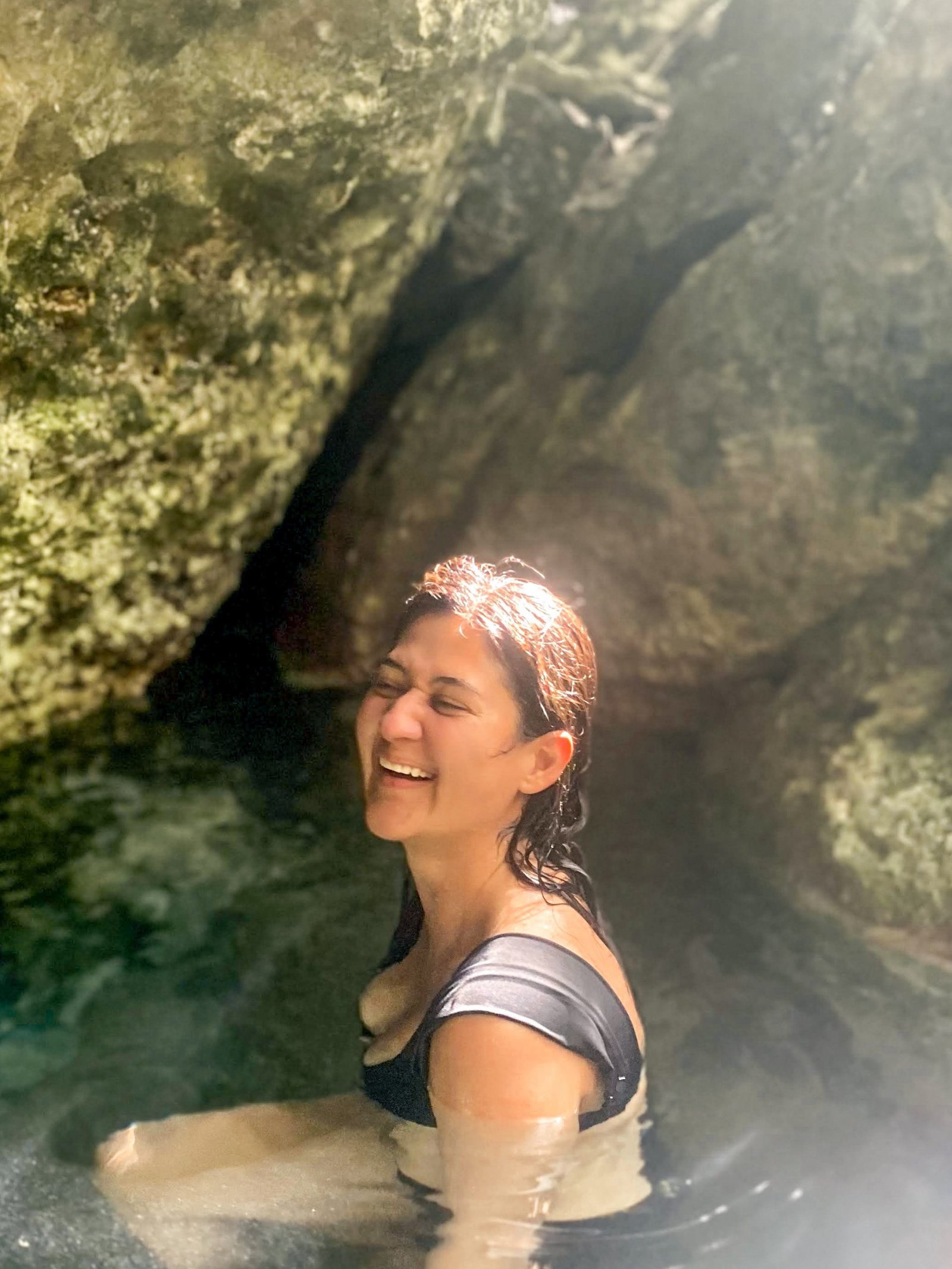 Hey there, and welcome to Go Global with Sibu! I'm a global citizen that has been living and traveling around the world since 2005 – all through budget travel, scholarships, study/work and living abroad opportunities.  I share everything I've learned over the years here – to prove to you that you don't need money or privilege to enjoy everything that this world has to offer. 
1. Book your flights with the airline directly
Booking directly with the airline in these times has its advantages. Third-party providers offer low prices (expedia, kiwi, Orbitz…), but they are not so reliable when it comes to changes or cancellation fees. Many airlines have favorable policies in place for customers with the understanding that anything can happen.
Airlines have become incredibly flexible these days. Let's face it: they want your money, and want to keep it, so they'll go out of their way to make you feel safe. If you see there's an option for a refundable ticket/free date change, go ahead and pay the extra amount. It's better to pay a little extra than to lose the full amount you paid for a ticket. I recently traveled with a flight that was purchased at the beginning of 2020. Not only was it still valid but I had to change the date a few times before flying, all for free. It's 2022 as I write this.
2. Make use of free cancelation policies for accommodation, tours, and activities booked
This will help you in more ways than one. When you're booking accommodation, tours, and activities make sure to find out about their cancellation policies. Be sure you have a clear understanding of their policies before you book! Nowadays, most booking websites have a filter available for "free cancellations".
If you're afraid of booking because you believe that most businesses won't have cancellation policies in place, fear not. Many businesses have adapted and understand that it takes flexibility to guarantee that customers will continue to make bookings.
3. Get travel insurance, and make sure that it has CoVid coverage
Because of the uncertainty of things these days, it's good to be prepared for anything. The last thing you want is to be stranded somewhere with no option of where to go and what to do. Yes, you might get CoVid while traveling. You could end up in a hospital. Or you might simply have to quarantine at a hotel in your destination if you have mild symptoms.
So, it's highly advisable to get travel insurance with medical coverage included. Even if you don't get seriously ill, this kind of insurance will cover your quarantine expenses. Flight changes. Any kind of expenses incurred because you caught CoVid. Whether it is private or through your credit card, this should be a must. This is also a travel tip that should apply to every single trip, not just those taken during a pandemic. 
4. Be mindful of travel/entry restrictions
Do not assume that it's as easy as buying a flight and getting on a plane. Every single country has different travel restrictions. These can include taking a CoVid test before boarding the flight, having travel insurance, being fully registered on a local CoVid app, having to quarantine on arrival, or being fully vaccinated to enter the country of destination. You will be denied boarding if you don't have the necessary paperwork.
Checking with your airline before traveling is not enough. Countries might update their restrictions right before you fly. If you want to stay updated, use the interactive maps that some airlines have created – they're more up to date than their articles. I personally use the Delta one, even if I'm not flying with them. Just check by city and country.
For the best accurate and most up-to-date information, make sure to use the International Air Transport Association's (IATA) site. It does take a couple of minutes to fill out, but it will be very specific on the requirements that are needed. While this all might seem confusing, I can assure you that all the information you need is online.
5. Be flexible
Trust me when I say, being rigid in these times will cause you unnecessary anxiety. Always bear it in mind that plans can change anytime nowadays so carry a book, a water bottle and be ready for anything. It's the year 2022 and whatever problem arises, you're a phone call or email away from solving your problems. And that's why you bought CoVid travel insurance, right?
It will be a while before the tourism industry goes back to "normal". In the meantime, it is best to just adapt. The world is still open for tourism, it's all a matter of perspective and figuring out where to go. I still think that despite all the new restrictions, traveling during these times is still worth it. Best of luck!