HOW TO VISIT LEBANON IN 2023
How to visit Lebanon in 2023
Lebanon has been listed in the last few years as a destination where travel should be reconsidered. You can find out why I'd recommend ignoring that and other travel advisories here. This trip requires some straightforward but simple planning. For instance, if you need some ideas on where to go, you can check out my blog post about where to go in Lebanon here.  
I traveled around Lebanon in late 2022, first with a travel companion and then alone as a solo female traveler. It quickly became one of my favorite countries ever. To clarify, this tiny country has a good number of sights to offer, from mountains to archeological sites to laid back beach towns. A fascinating history, friendly people and some of the best food in the world are what awaits you in Lebanon.
The current situation in Lebanon
Above all, to be able to visit Lebanon, it's first important to understand what is happening within the country. I know that many people shy away from politics whenever they travel. However, it is necessary to understand them in order to know what is going on and why planning is required.
Firstly, the country is currently going through one of the worst financial crises ever recorded. As a result, it is suffering from hyperinflation. In other words, the Lebanese Lira continues to lose its value every day. As a tourist visiting the country with foreign currency that is not an issue, but it is for locals. This is due to years of uncontrolled corruption. Secondly, the Beirut Blast combined with the after effects of the pandemic and the lack of trust in the government has made the situation even more dire. Banks are not fully operational, and ATMs do not work. Paying with cards is also not advisable. There is only one hour of electricity provided by the government every day, as well as food and gas shortages.
To clarify, I know this sounds extreme. You might be thinking whether or not visiting a country going through a crisis is worth it. The beauty, sights and people of Lebanon will make up for the chaos within. I will be going more into detail about how to deal with all of this as a tourist.
What is the currency situation like in Lebanon.
There are two exchange rates in the country. The one regulated by the government (1500 Lebanese Liras = 1 USD at the time of writing) and the black-market exchange rate. The black-market exchange rate fluctuated between 36000-40000 Lebanese Lira = 1 USD during our visit. At the time of writing, it was already 48000 Lebanese Lira = 1 USD.
To make things easier to understand, if a cup of coffee is 100,000 Lebanese Lira and you pay with cash from the black market, it will be a bit over $2 USD. If you pay with a card or with the official government exchange rate, you'll end up paying over $60 USD for a cup of coffee! Your bank has no affiliation with the black market in Lebanon, and that's why it will automatically choose the official amount.
The only solution for all of this is to bring cash. Lots of it. The Euro, even though it's stronger, has a lower exchange rate in Lebanon. Ideally, bring crisp, new USD. Smaller denominations like $10s, $20s and $50s are ideal. You will not be able to get money anywhere in the country. That's why it's so important to bring enough cash with you.
How to exchange money in Lebanon
While the word black market sounds scary, it truly isn't. This is the exchange rate that the people use to make sure they don't overpay for goods and services. You can exchange money readily in many shops around the country, even gas stations. Some shops will even have a sign printed to state how much their exchange rate is that day.
We would exchange money every day, if possible. It would take a maximum of 5 minutes every day to walk around and ask for exchange rates at 2-3 different shops before determining which place had the best conversion for the day. Yes, all of this was done in English.
Most shops will accept USD as a form of payment if you ask. If you have a small meal worth $5-15 this is definitely possible. This is why it's important to bring smaller bills to have more flexibility. Most shops deal with the black-market exchange rate. All you have to do is ask how much it is that day. You can also keep track of how much the average exchange rate is thanks to websites like Lira Rate. As a result of the crisis, it was created by the people of Lebanon to deal with the ongoing economic crisis. I suggest checking this before traveling to Lebanon to make sure you don't get the wrong quotation when entering the country.
Oftentimes, the shop will give you your change back in Lebanese Lira. You can use this in buses, for street food, or to buy food or souvenirs from small shops. No one will reject your Lira, but since its value goes down every day, it's best not to carry around too much of it.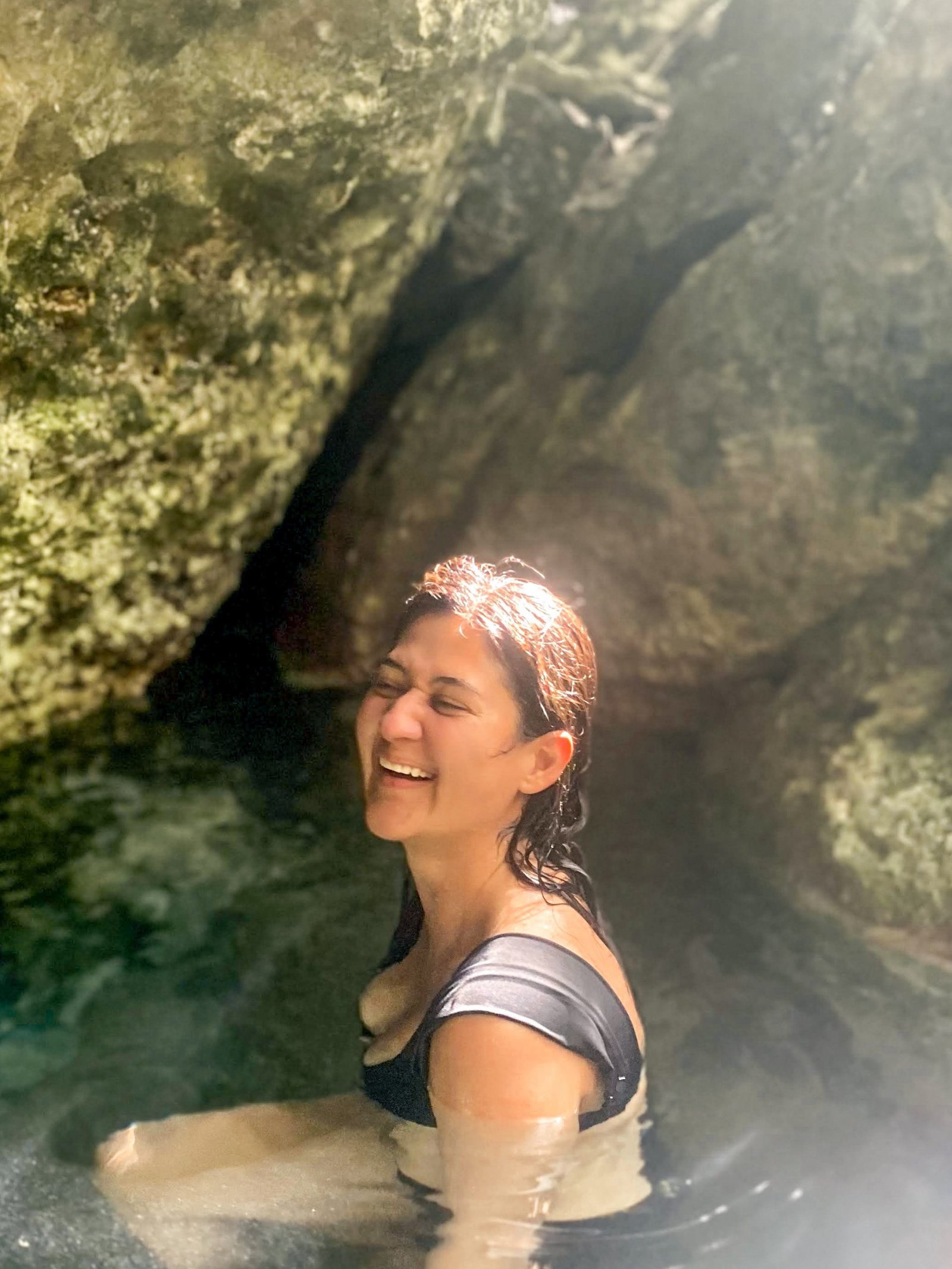 Hey there, and welcome to Go Global with Sibu! I'm a global citizen that has been living and traveling around the world since 2005 – all through budget travel, scholarships, study/work and living abroad opportunities.  I share everything I've learned over the years here – to prove to you that you don't need money or privilege to enjoy everything that this world has to offer.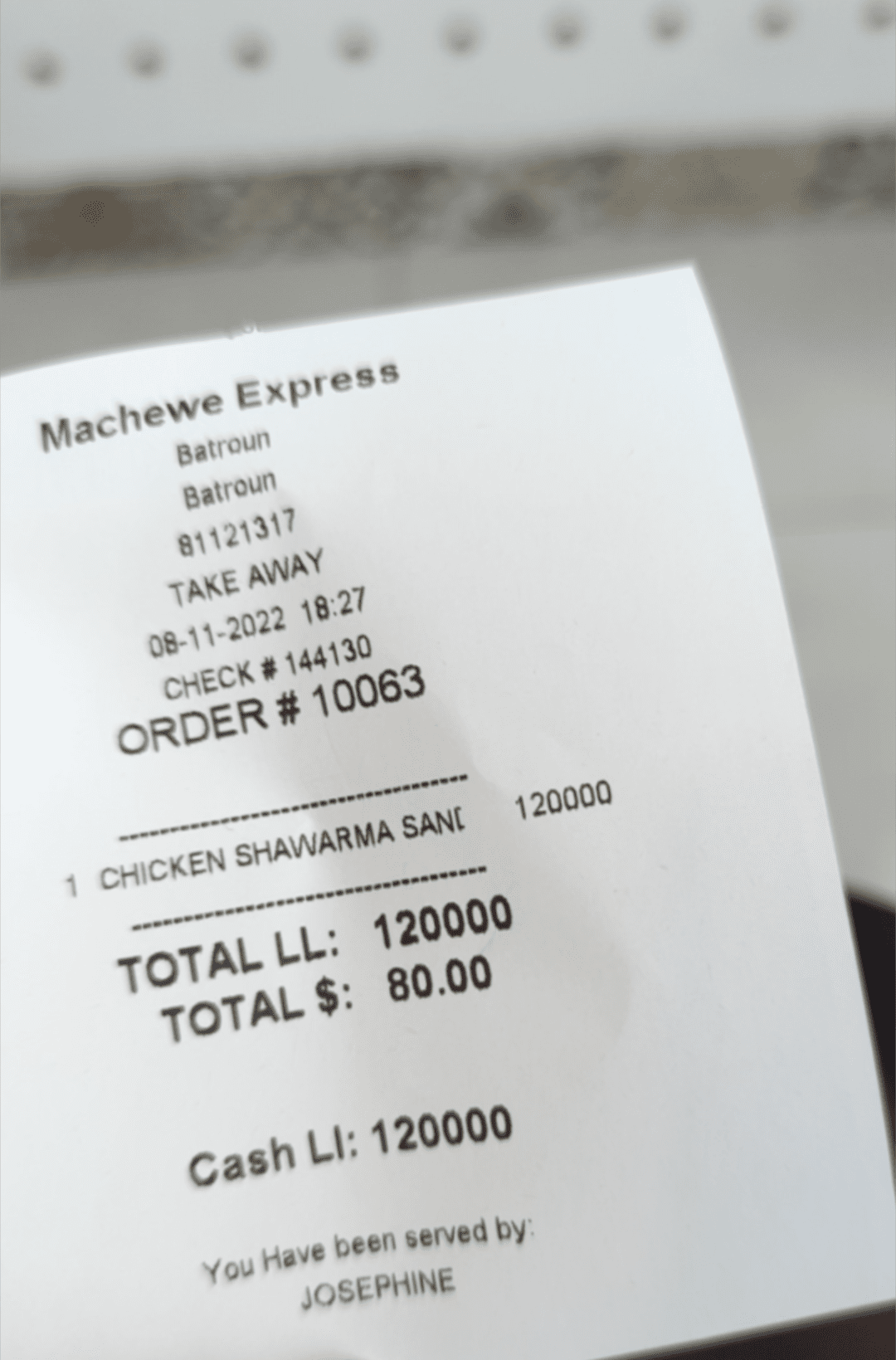 How much cash to take for Lebanon
This is a question I'm not a fan of. I think there's a difference with budget travel and keeping expenses in mind while traveling. I do not limit myself when it comes to expenses, I just shop around and I'm smart about the choices that I make.
But I will give you examples of prices so that you can determine how much to bring. Together with my visit to Syria, I had around $2000 USD in cash with me, which was more than enough for 3 weeks spent in Lebanon and one week in Syria. I encourage you to also exchange money as often as possible to avoid having too much local currency in hand. If you have leftover USD on you, do not worry! This is obviously a strong currency that can be used elsewhere. Like I said before, there is NO WAY to get cash in the country unless someone sends it to you or brings it with them. It's better to have leftover cash than no cash at all.
Meals
Budget: $3-8 per meal
Mid-range: $8-15 per meal
High-end: $15+
We had a mix of all three types of meals. Lebanese food is truly some of the best food I have had in the world and I highly recommend going out of your way to try as much as possible. You can check out the Google map I created here for my local recommendations in Lebanon and around the world.
Transportation
$1-5 per bus ride, both short and long-distance.
$120 for a full-day van with a driver included.
I am not aware of what the situation is like for car rentals. The bus transportation to main cities from Beirut is excellent, very affordable and this is what we did. There is a gas shortage in the country so I cannot comment on what the process is like for renting a car and getting fuel for it.
Accommodation
Budget: $10-25 USD/night. This includes beds in hostels, rooms in Airbnbs and simple rooms in guesthouses.
Mid-range: $25-50 USD/night. Whole apartments in Airbnbs, and simple hotels.
High-end: $50+/night. Boutique and branded hotels.
Museums and simple activities
These will mostly range from $5-15 USD. If you're looking for day trips or more expensive activities like snorkeling, skiing and paragliding, make sure to budget more for your visit to Lebanon.
Food and water in Lebanon
Due to the ongoing corruption, the water treatment facilities are not operating properly. Despite its size, Lebanon has an abundance of freshwater sources available. These could be easily used for renewable energy resources and to tend to the water demand in the country. Unfortunately, they are not.
Bottled or filtered water is a must in the country. Accommodations usually have water tanks at your disposal where you can fill up your water bottle easily. High-end hotels can provide water bottles free of charge.
What is the electricity situation like in Lebanon
Yes, there is only around one hour of electricity provided by the government every day. Locals, of course, need power to survive and they have become extremely resourceful dealing with this. Generators and solar panels are expensive, but they have found ways to share these as a community.
Accommodations will usually state in their description what their water and electricity situation is like. Electricity is obviously a must as a tourist, and locals understand this. All accommodations will have extra power sources to deal with the demand of the guests. You will pay more for the comfort of having a working generator 24/7. To save costs, some places will shut down their electricity in the late evenings – usually from midnight to 6 am, or even longer. You will pay less to be a guest in places that don't have electricity running all night. Keep this in mind if it's summer and you expect a running air conditioner all night, or if it's winter up in the mountains and the temperatures drop to below freezing. Some places might have a battery-powered fan or heater working in their room instead.
How can you surf the internet
Ah, how can you even visit Lebanon in 2023 without knowing about the internet situation and speeds? As a digital nomad, reliable internet is a must while traveling. One of the ways I deal with this is by buying a local SIM card even if there is Wi-Fi available. In other words, I can always be connected and I can have the freedom to move around and hotspot myself if needed.
Unless you're fine dealing with terrible internet speeds in most places, I highly suggest getting a SIM card. I paid $17 USD for 10 GB that was valid for one month which I bought at a local phone repair shop. I was told by a local friend to choose 'touch' as the provider for my internet. My passport was needed but it was fairly easy to arrange, and no contract was required.
Even the high-end hotel we stayed at had questionable internet. As an example, it was enough to stream movies from Netflix but I would not rely on it for work that requires high speeds such as coding or video editing. The places that I found with the best internet were cafes and coworking spaces in downtown Beirut.
Safety
Terrorism, protests and civil unrest are some of the main warnings issued by wealthy nations around the world to stop people from visiting Lebanon. As a solo female traveler, I found the country to be incredibly safe, even in areas that were categorized as extremely dangerous because of the presence of terrorist groups or simply because of their proximity to the Syrian border.
As usual, as I would anywhere else in the world, I would exercise caution in areas after dark and avoid walking around with valuables. If there are protests, it's only common sense to try and stay away from these areas in case some sort of civil unrest breaks out. This was common after the Beirut Blast of 2019, but it isn't anymore.
The western part of Syria is the safest of the country at the moment, and that's specifically the border that it shares with Lebanon. It is now completely government-controlled and there is no risk involved. Last, but not least, the terrorist group that the travel advisories refer to is actually a part of the government. Attacks to civilians are incredibly rare and it is not something that locals usually worry about. Travel advisories are usually politically-driven and are not to be trusted.
I hope this detailed guide on how to visit Lebanon in 2023 was helpful. I understand that it might seem a lot to take in. However, once you're in the country you will realize that these are all minor hassles that are worth dealing with in order to see everything that this country has to offer. Would you visit Lebanon?